TTSReader is one of the TTS tool which has some unique features such as reading the webpages, links, etc. for you in the most natural voices. It makes the user experience a lot better for the regular readers.
In this review, we'll go through TTS Reader, covering its features, pros, and cons with honest reviews. By the end of the article, you'll know all about TTS Reader, and whether it is right for you or not.
What is a TTS Reader?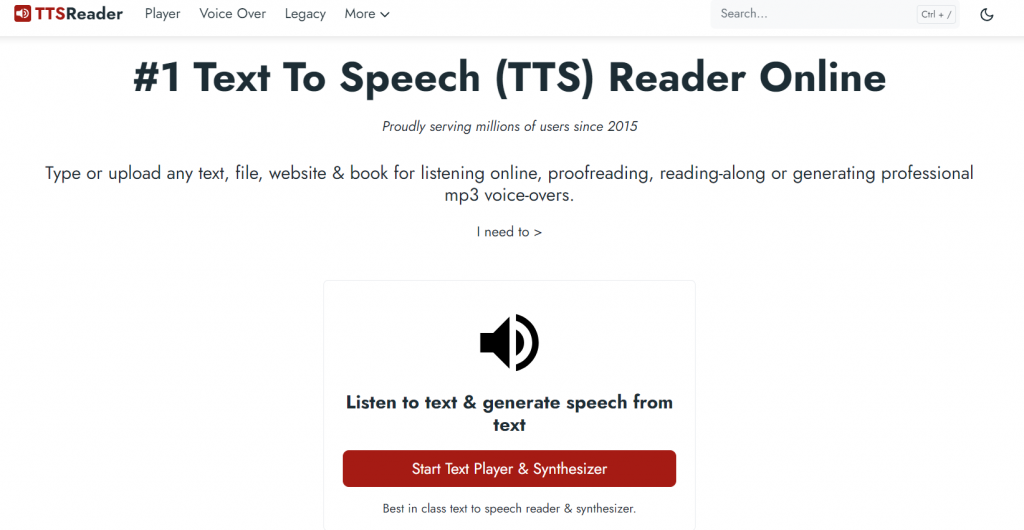 TTSReader is Free to use text-to-speech software. It's designed for both personal and commercial use. It's commonly used for purposes such as accessibility, proofreading, or just listening to written content on the go.
The TTS Reader web player is a specific feature or tool provided by TTSReader that allows website owners or content creators to embed text-to-speech functionality directly on their websites.
TTSReader is multilingual and can be utilized directly from the browser, making it accessible for everyday use. The platform also provides features like controlling the speed of speech or selecting specific voice tones.
Features of TTS Reader
TTS Reader reads aloud text, webpages, PDFs, and ebooks.
Works directly in the browser without any installations.
No sign-in is required to use it.
Supports multiple languages for global use.
Remember your text, and position between sessions.
You can export synthesized speech to MP3 on Windows with premium.
It functions offline for use without the internet.
Highlights the spoken text for easy tracking.
You can adjust the speech rate to control the pace.
Pros and Cons
Pros
Easy user experience.
Text highlighting.
Multiple speech rates.
Various voice options.
Resume feature.
Offline functionality.
No sign-in is required.
Supports multiple languages.
Chrome extension for reading webpages.
Cons
Mechanical voice output.
Unclear language offerings for paid plans.
Export feature limitation to premium.
Lacks advanced editing or customization.
Export to MP3 (Premium).
Pricing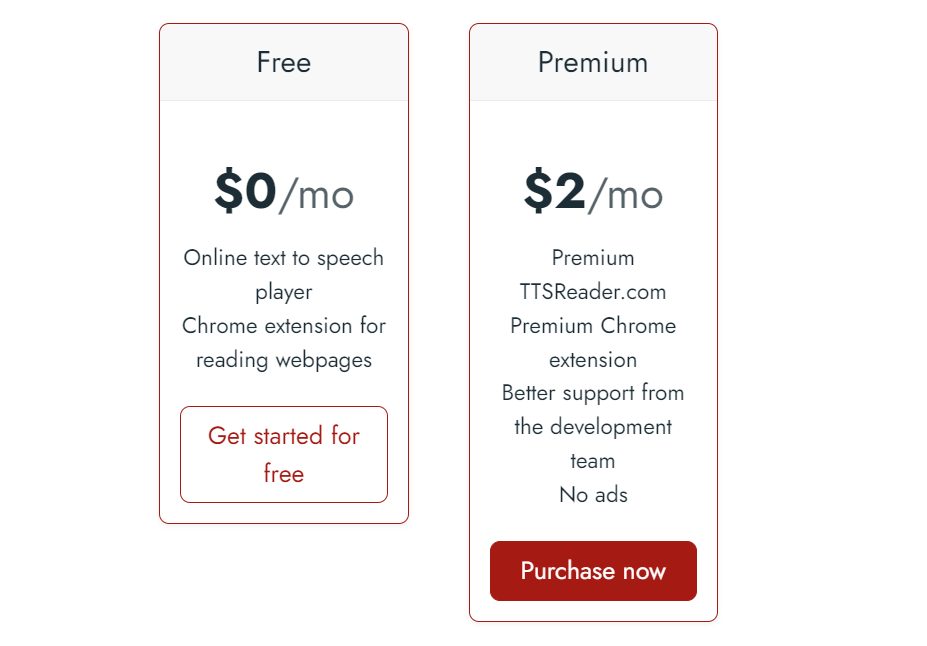 TTS Reader Review
TTSReader reads aloud text, webpages, PDFs, and ebooks. It even remembers where you stopped last time, so you can continue from there.
You can also change the voice and how fast it speaks. If you pay for premium and you use Windows, you can save the speech as an MP3 file.
However, not everything is smooth. The voice can sound robotic, which might not feel natural. The exporting feature is only for Windows users who pay for premium, so others might feel left out.
It says it supports many languages but doesn't list them all for paid plans. And unlike some other tools, you can't change much about how the speech sounds.
Alternative For TTSReader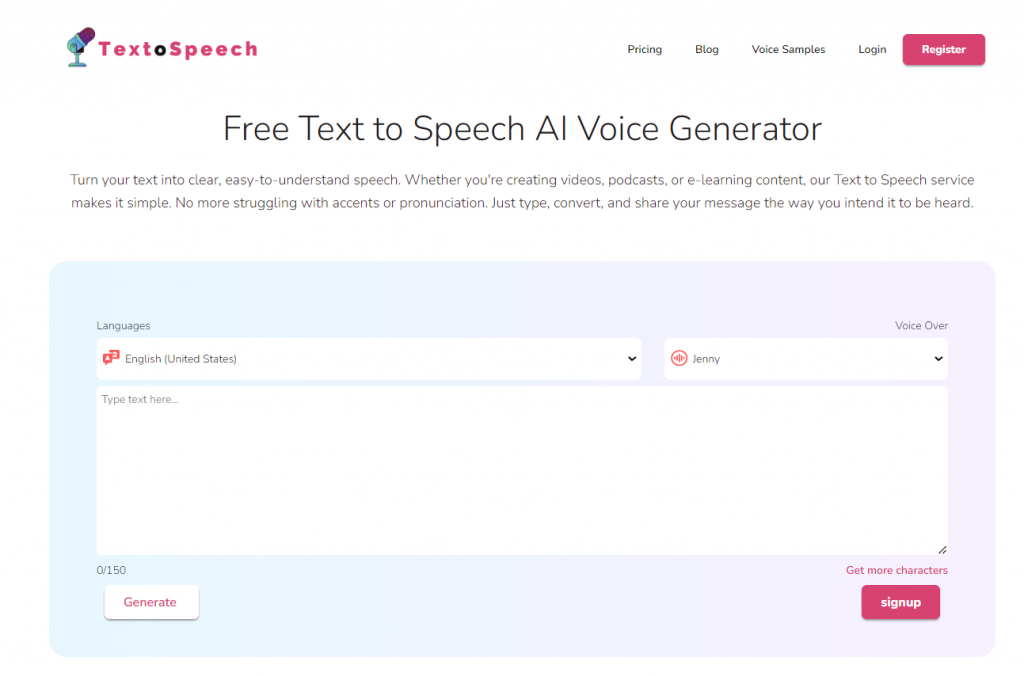 TextoSpeech is a tool that is quite handy for people who prefer to listen rather than read. It can also be used by content creators who want to turn text into audio for videos or podcasts. Also comes with Voice merge features to merge two different voices.
TextoSpeech lets you modulate voice styles. You can change the tone and emotion of the voice, making the audio more engaging. This can be a big plus for content creators who want to convey certain emotions through the audio.
TextoSpeech is clear about its commercial use license. So, if you're a business, you know you can use this service without any worries. This clarity is great and makes it easy for commercial users to choose TextoSpeech.
Features
Over 200 voices for a versatile auditory experience.
Control the voice speed along with the pitch of the voice.
There's a Word Emphasis feature to make certain words stand out.
Over 50+ languages are available to cater to a wide user base.
Multiple accents are available.
You can add emotions like happiness, sadness, or excitement to the voice.
An Affiliate Program is available, offering up to a 50% commission rate.
Price
Conclusion
We've taken a close look at TTSReader, diving into their features, pros, and cons. If you're after a straightforward, no-fuss tool to convert text to speech. TTSReader Is easy, supports multiple languages, and offers offline functionality which can be very handy.
Also comes with a web reader and commercial license. But if you just need to read out the text while doing other things then TTSReader is a solid pick.
On the other hand, if you're looking for a more personalized text-to-speech experience, TextoSpeech might be the way to go. With features like multiple languages and accents, voice control, voice merging. it provides a more interactive and personalized experience.