Interested in Speechify but not sure what it's all about? Speechify is known for its high-quality voice options and speed control features. It doesn't just convert text to speech, it lets you customize the audio to fit your needs, making content consumption more flexible and personalized.
In this article, we'll give you a thorough review of Speechify. From its standout features to pricing and performance, we're covering it all to help you determine if this is the right tool.
What is Speechify?
Speechify is a tool that is available on various platforms such as iOS, Android, and a Chrome extension, making it quite versatile. It's handy for people with dyslexia, students, professionals, or anyone on the go who prefers listening to text rather than reading.
The tool offers 200+ natural-sounding voices, and users can choose from different 20+ accents and languages, which makes it more personalized.
This tool isn't just limited to converting plain text. It can also read aloud web pages, documents, and even images with OCR (Optical Character Recognition) technology.
Features of Speechify
Clean and user-friendly interface making it easy to navigate.
Provides high-quality, natural-sounding voices for text-to-speech conversion.
The tool can read aloud text from various sources including websites, emails, and PDFs.
Offers 200+ voices and 20+ languages
Adjust the speed of the speech to match your listening pace.
Feature to scan and read physical texts using OCR technology.
Accessible across multiple platforms including iOS, Android, and Chrome.
The tool also provides a dyslexia-friendly font and color theme to aid reading.
30+ high-quality natural voices including Mr. Beast, Snoop Dogg, etc.
Pros and Cons
Pros
Natural sounding voices
Multilingual support
Easy to use
OCR technique scans physical text and reads it aloud
Chrome extension available
Cross-platform availability
Free version available
Allows for voice speed adjustments
30+ natural human voices 
Cons
Limited voice customization in the free version
Subscription is expensive
No offline mode in the Android version
High learning curve for new users
Limited customer support on the free version
Pricing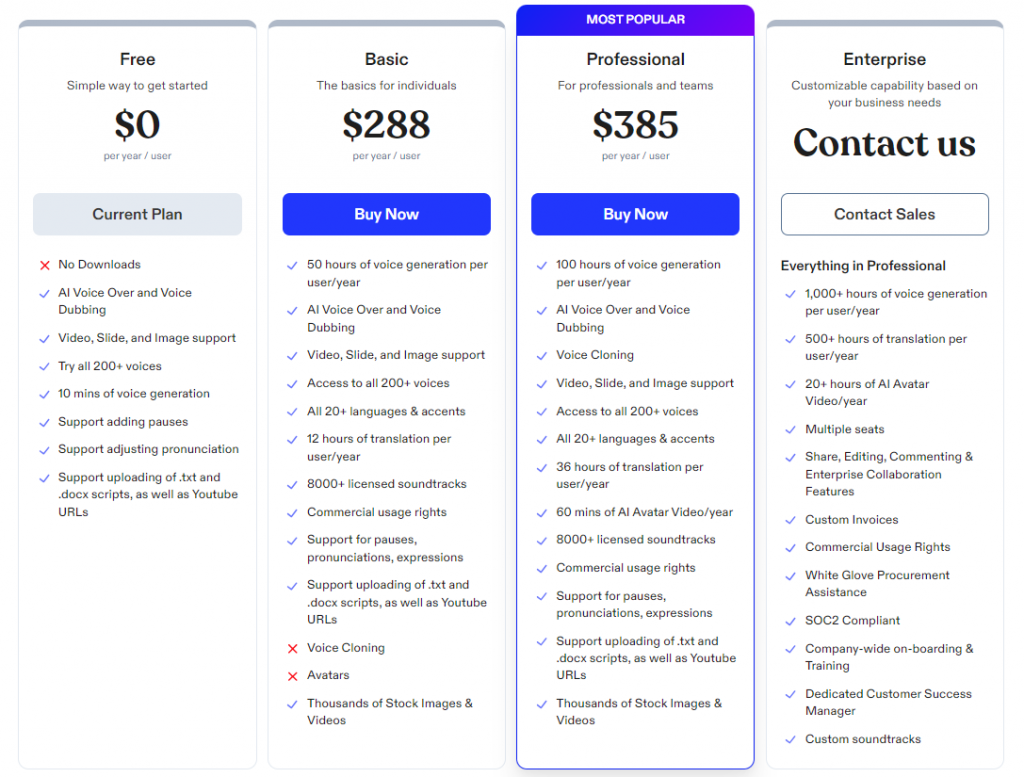 Speechify Review
Speechify is the only TTS tool for people with dyslexia, all the structure and the theme are user-friendly. But when you go into the TTS editor session it may look a little complex for beginners.
The best part about Speechify is they provide 30+ natural-sounding voices which also include some celebrity voices like Mr. Beast, Snoop Dogg, John, Gwyneth Paltrow, etc.
OCR is used by Speechify to read any text from images, reports, or any physical text, But there is a limitation of voice generation for any user even if it is free or paid.
Speechify has an application for Android and iOS, and they have browser extensions for Chrome and MS Edge as well which makes it a lot better in terms of compatibility.
Most people who prefer apps on their mobile phones won't need to log in to the browser and try it, you have got it with Speechify.
Thus, if you are someone who wants to have a handy text-to-speech tool then Speechify is one of the best in the game.
Alternative For Speechify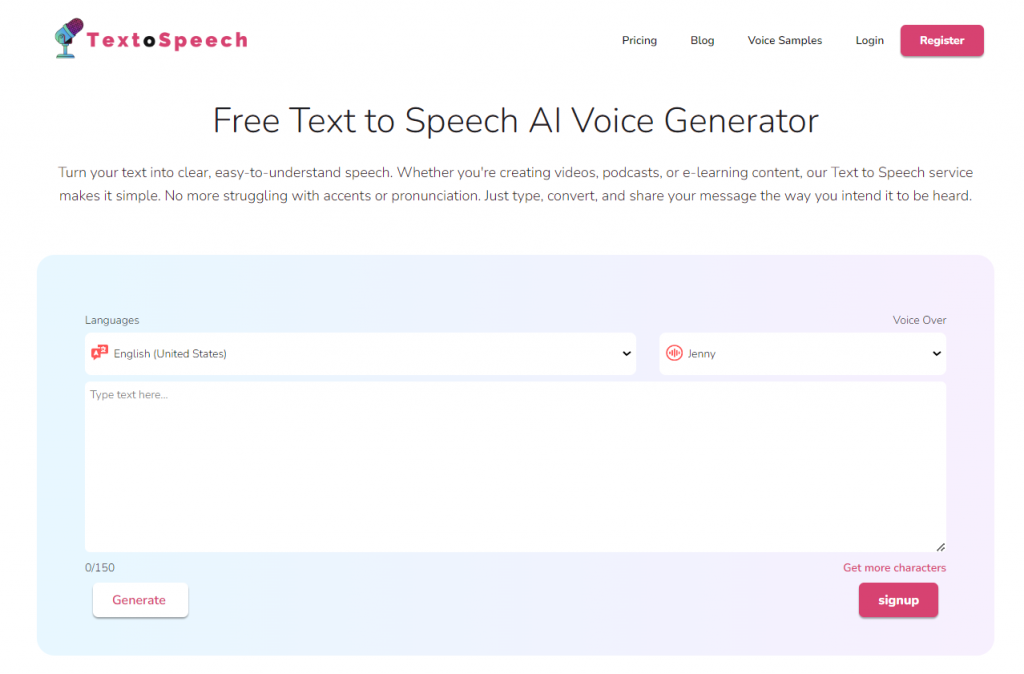 TextoSpeech is a versatile tool with over 200+ voices available in more than 50 languages, making it a valuable resource for converting text into speech with various emotional and accent tones.
It offers customization options for voices, enabling users to control the pace, whether they prefer a fast or slow delivery. The platform is user-friendly, even for beginners, as it simply requires users to input their text, make necessary edits, and export the generated voice.
Beyond its fundamental functionality, TextoSpeech provides a comprehensive suite of features, including a bulk editor, voice merging capabilities, and a pause timer for enhanced control.
Furthermore, TextoSpeech offers the convenience of a lifetime plan, providing users with unlimited voice generation, which makes it an appealing choice for long-term content creation.
Features
Voice merge capability for combining different voices in audio content.
Over 200+ voices are available in 50+ languages.
Voice customization options, including speech pace and emotional tones.
User-friendly platform suitable for beginners.
Comprehensive features such as bulk editing, voice merging, and pause timer.
Lifetime plan with unlimited voice generation.
Transparent commercial use license for businesses.
Price
Conclusion
We've reviewed Speechify in this article, detailing its features, pros, and cons. If you are looking for functionalities like OCR for image and document reading realistic male and female speechify comes good fit for this.
For mimicking voices, the voice cloning feature or looking for a web extension to read out text or a TTS application for Android Speechify is a solid option.
However, if you require bulk editing, unlimited voice generation, emotional voice capabilities, or voice control features at an affordable rate, we suggest considering TextoSpeech.